The awards are back for 2023! Watch this space for more details
Our vision is to inspire more women to be confident leaders, to champion equality and to raise the aspirations of girls and young women from all backgrounds.
Women Leaders and Milton Keynes
The high proportion of female business owners is a key factor driving the city's economic success.  The evidence comes from two influential research papers.  The Centre for Cities report lists Milton Keynes as the location with the "most dynamic business environment" in the UK outside London while the work from Paymentsense shows it's the best place in the country to start a business.  Business start-ups have a greater chance of thriving here than anywhere else and the latter report also points out that almost a third of companies are owned by women.
Dr Julie Mills OBE chairs Women Leaders UK, says: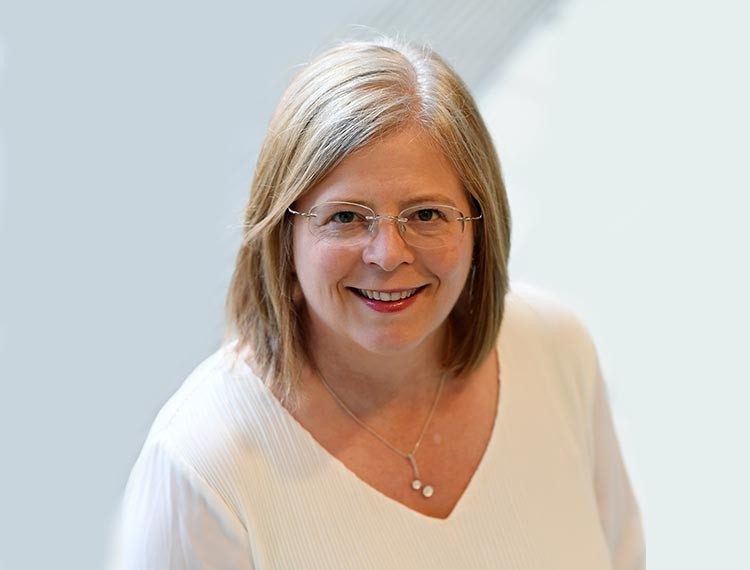 "This is why organisations like Women Leaders are so important in continuing our city's economic development.  All the evidence shows that creating an environment where women can be entrepreneurial adds a whole new dimension to productivity.  It's also no coincidence that the gender pay gap is narrowing more quickly here than in many other places – another strong indicator of an economy with better balance to be successful."
There are many ways you can get involved, support the women leaders you know, and help contribute to Milton Keynes' growth and and recognition.

Find out how with the below programmes:
Women Leaders UK is a registered charity established to recognise outstanding women, promote and strengthen women's leadership, and support gender equality and diversity.
Women Leaders UK is the brainchild of Jan Flawn CBE, founder of specialist neurological care provider, PJ Care, based in Milton Keynes and in Peterborough. After winning the national CBI First Women of Business Services award in 2013, Jan realised how important it is to celebrate the achievements of women.
Jan set about inspiring a group of activists, passionate to develop the idea and in March 2015, on International Women's Day, the first Women Leaders Awards was launched in Milton Keynes. It was a huge success, uncovering talented women from across the region, culminating in a joyful and inclusive gala dinner.
From these beginnings Jan led the development of Women Leaders as a charitable organisation, expanding focus to include mentoring, support and networking activities for our nominees, finalists and winners. Incorporated in 2018, the charity has worked with over 700 women from all backgrounds and sectors and some 50 organisations and businesses which support our vision. 
This year we will formalise our mentoring programme, aimed at any woman who aspires to become a leader, this will include networking and CPD events.  In line with our charitable objectives we will continue to support personal development in both mentors and mentees.
We are proud to support MK Innovates, Milton Keynes' STEM festival.  The festival brings together the best of local, innovative businesses and provides valuable interactive experiences for schools and members of the public. This is the first and only STEM event in our city and has been increasingly well attended over the past few years. 
Our activities throughout the year include a mentoring programme for women who aspire to lead.  In 2020 we expect to develop this work by providing more professional development and networking opportunities.  This work is ordinarily funded by our Gala Awards event which celebrates the achievements of local women across a range of sectors. This year will be different due to COVID-19, but we will still celebrate! Watch this space…
Make your contribution by sponsoring an award or nominating remarkable women in your field.
Promote the achievements of women to provide role models in the community
Challenge gender disparity and promote gender equity
Support young women to study science, technology, engineering and maths
Inspire and support women in their personal and professional development
Influencing employers and organisations to take action.
Support women to develop their leadership skills through our mentoring programme
Leadership
Inspire - Advocate - Recognise
Inspire
Empowering women by showcasing achievements
Advocate
Provide opportunities for women leaders to develop in their leadership
Recognise
Steering the conversation at a local level for the promotion of female leadership
Equity
Inclusive - Diverse - Courageous
Inclusive
Demonstrating what it means
Diverse
Challenging and role modelling within our city
Courageous
Be trusted to have difficult conversations and challenge inequality leadership
Challenge
Question the familiar and give voice to female leaders
Create
Working in collaboration with others towards an aspirational vision
Act
Engage, experiment, evaluate to make the change                          
Mentorship
Influence - Share - Promote
Influence
Promoting allyship within employers and other organisations
Share
Encouraging others by being authentic about our own journeys
Promote
Be the voice of female leadership and hold the ladder for women in our network
Success
Celebrate - Opportunities - Achievement
Celebrate
Showcase women leaders' achievements and inspire others
Opportunities
Using our influence to open doors for women leaders
Achievement
Find, illuminate and build on the successes of women in leadership positions